Certificates
Caring for the environment
Unlike many producers using solvent-based adhesive paper, members associated in the Club Of Notes organization, also PromoNotes, use of adhesives designed on a water basis, thus avoiding environmentally harmful ingredients in the production process.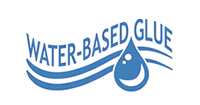 In our offer you can find a full range of 100% recycled papers and as mentioned earlier all self-adhesive notepads are covered with a water-based glue strip that eliminates harmful waste, that are made in the production process of a traditional solvent-based products.

FSC certificate
FSC symbol represents the commitment to the environment issues not only by the printers, who uses them for their production but also but the customers, who pay their attention while maiking the purchase choises.
Byuing the FSC certified products means that the paper has been obtained with the simultaneous care about the mantanance and the responsability in forest resources management as well as a support of people who work in the forest community.
Also PromoNotes as the recipient of self-adhesive paper, which is the basic component of manufactured products, makes sure that the paper is purchased from a supplier certified with FSC mark.